Global Sevilla Preschool and Kindergarten Jakarta
Global Sevilla Preschool in Jakarta employs a range of interactive activities and materials to help its students build literacy, numeracy, and communication skills. Students are exposed to daily classroom routines and they adopt positive attitudes toward learning. Mindfulness is also practiced by the students to help them stay calm and focused. 
International Early Years Programme in Global Sevilla
(Preschool Jakarta & Kindergarten Jakarta)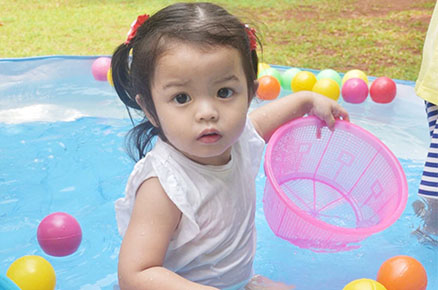 Toddler 
(1.5 - 2 years old)
Designed to encourage young learners from age 1.5 to 2.5 years old, the focus of the programme is to introduce basic skills, such as recognising shapes and colours, doing simple counting, etc through fun and entertaining manner.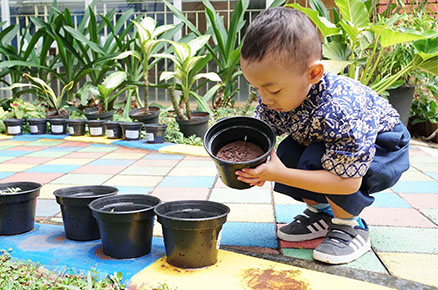 Pre-Nursery 
(2 - 3 years old)
Young learners from the age of 2.5 to 3.5 years old are encouraged to learn sensory fun, simple art and craft activities, perform fine motor activities, recite and understand simple rhymes and nurseries, and many more. 

Nursery / Preschool 
(3 - 4 years old)
At this level, children from the age of 3 to 4 are guided to develop their confidence and also self-awareness. Through songs, rhymes, and playing games, they should be able to develop their listening and speaking skills. 

Kindergarten 1 
(4 - 5 years old)
Children at the age of 4 to 5 are encouraged to learn more about their motor development and personal abilities. They can learn about the next stage of playing games and songs by engaging in activities with increasing difficulty and complexity.

Kindergarten 2
(5 - 6 years old)
At the age of 5 to 6, children can develop complex skills. Their motor abilities are advanced and their logical thinking should develop more, enabling them to solve more difficult problems and challenges. 
Early Years Programme
(Preschool Jakarta & Kindergarten Jakarta)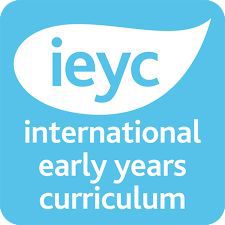 Focused on the development needs of young children, our Early Years Foundation Stage (EYFS):
Focus on the development of the whole child is based on principles of learning through purposeful play. This tailors fun and practical activities to develop literacy, numeracy knowledge, understanding of the world and creativity
Six Areas of Learning and Development


Schools play a crucial role in education, following the family environment. Therefore, the choice of the best school should be considered seriously.
Before selecting a preschool in Jakarta, there are several factors to be considered. Before you begin searching for recommendations for preschools in West Jakarta or the nearest location to your residence, there is an explanation regarding preschool and kindergarten education that should be taken into account. This information is vital to help you understand the factors to consider when choosing the best school for your child.
Parents with children aged 2 years and above are advised to start considering preschool and kindergarten education. It is recommended not to rush into choosing a preschool before understanding the concepts of preschool and kindergarten.
The earlier parents pay attention to this, the greater the opportunity to select a school that suits the child's needs.
Preschool and kindergarten are educational institutions that offer learning programs before entering primary school. The interpretation and use of these two terms can vary from country to country.
What does preschool education mean? Preschool education can be interpreted as a preschool stage, which is the learning process provided before a child begins formal education in school. However, it should be noted that this definition can vary depending on different contexts. The concept of preschool education is influenced by the development of the preschool concept in the United Kingdom and the United States.
In the United Kingdom, the terms kindergarten and playgroup are rarely used. The British population is more familiar with the term nursery school to refer to the education stage for children aged 2-4 years.
Meanwhile, in the United States, preschool and kindergarten refer to two different institutions. In the United States, preschool refers to informal education before entering primary school, while kindergarten is the first stage of compulsory formal education for children aged five.
In Indonesia, the term preschool is sometimes also known as "playgroup" or ECE (Early Childhood Education). However, the preschool level is not only related to ECE. Some institutions also offer various preschool education levels for children under 4 years old.
In Indonesia, the term kindergarten usually refers to "Taman Kanak-Kanak" or TK (Kindergarten). This level is generally followed after the preschool period, at the age of 4-6 years.
The term "kindergarten" was first introduced by Friedrich Froebel, the founder of the first kindergarten program in Germany in 1837. Froebel emphasized the importance of play in children's lives. According to him, play is the primary contributor to the intellectual, social, and spiritual development of children.
Generally, kindergarten is one of the stages in the preschool program. In some countries, this term refers to classroom programs designed for children aged 3 to 5 years. Most kindergarten programs aim to teach social skills, boost self-esteem, and develop children's academic abilities.
In other words, kindergarten may have a slightly more formal curriculum approach compared to preschool or ECE. However, this education stage is still designed with a fun and playful learning concept. Children at this age can continue to enjoy their childhood with excitement and fun.
The main difference between preschool and kindergarten lies in the child's developmental stage. Both of these levels are designed according to the child's age and growth potential. Each preschool and kindergarten institution has different flagship programs.
Most importantly, parents need to realize that both preschool and kindergarten aim to support education in the home environment, especially in shaping a child's social and academic character. At this point, it is important for parents to understand the importance of creating a healthy relationship between home education and preschool institutions.
Why Preschool Education is Important
Preschool education plays a crucial role in a child's development. It helps to build a strong foundation for future academic and social success. Choosing the right preschool for your child is a challenging task, especially in a bustling city like Jakarta. This article aims to explore some of the best preschools in Jakarta, highlighting their unique features and benefits.
Preschool education is vital for a child's overall development and future success. Early childhood education focuses on building a foundation for academic and social skills that children need to thrive throughout their lives. The following are some of the reasons why preschool education is essential:
Early brain development: During the first five years of life, a child's brain develops rapidly. This period is critical for developing cognitive, social, and emotional skills. A high-quality preschool program can provide a nurturing and stimulating environment that helps children develop these skills.
Academic preparation: Preschool education helps prepare children for academic success. They learn basic literacy and numeracy skills, such as identifying letters and numbers, counting, and recognizing shapes and colors. They also develop language and communication skills, which are essential for reading and writing.
Social and emotional development: Preschool education provides opportunities for children to interact with peers and adults, learn to share and take turns, and develop empathy and self-regulation skills. These social and emotional skills are critical for success in school and later in life.
Critical thinking and problem-solving: Preschool education helps children develop critical thinking and problem-solving skills. They learn to observe, explore, experiment, and ask questions, essential lifelong learning skills.
Smooth transition to primary school: A high-quality preschool program can help children transition smoothly. They are already familiar with a structured learning environment, have developed basic academic and social skills, and are better prepared for the academic demands of primary school.
Factors to Consider When Choosing a Preschool
Choosing the right preschool for your child can be a daunting task, especially in a bustling city like Jakarta. Here are some factors to consider when choosing a preschool:
Location and accessibility: Consider the location of the preschool and how easy it is to access. Ideally, the preschool should be close to your home or workplace to make drop-offs and pick-ups convenient.
Curriculum and teaching methodology: Look for a preschool that offers a curriculum and teaching methodology that aligns with your child's needs and learning style. Some preschools follow the Montessori or Reggio Emilia approach, while others use a play-based or academic-focused curriculum.
Safety and hygiene measures: Safety and hygiene should be a top priority when choosing a preschool. Look for a preschool that has adequate safety measures in place, such as secure entrances and exits, fire safety equipment, and well-trained staff. Also, ensure that the preschool maintains high standards of hygiene, especially during these times of the COVID-19 pandemic.
Class size and teacher-student ratio: A low teacher-student ratio and small class size are crucial for providing individualized attention and support to children. Look for a preschool that has a low teacher-student ratio and a small class size to ensure that your child receives the attention they need to thrive.
Extracurricular activities and facilities: Extracurricular activities, such as music, art, and sports, provide children with opportunities for creative expression and physical development. Look for a preschool that offers a range of extracurricular activities and has adequate facilities to support them.
Choosing the right preschool requires careful consideration of several factors, including location, curriculum, safety, class size, and extracurricular activities. By taking the time to research and evaluate preschool options, you can find a program that meets your child's needs and sets them up for success.
When Should Children Start Preschool?
Every educational institution offers various preschool models. Each model is designed for a specific age group according to the method and curriculum adopted. Generally, the best age for children to start preschool is between 2-4 years old. You need to consider the suitability of the program offered according to your child's age.
If you look at the variety of preschool programs available in Indonesia, you will notice that some institutions offer several levels of preschool education for children under 4 years old. Some of the preschool programs designed based on age include
Toddlers are usually aimed at children aged 1.5-2 years.

Pre-nursery School, usually aimed at children aged 2-3 years.

Nursery / Preschool, usually designed for children aged 3-4 years.
In addition, the offered learning methods also vary. For example, some schools use the EYFS framework, Montessori, Waldorf, Reggio Emilia, or play-based methods.
There is no need to worry about searching for preschool recommendations too early in East Jakarta. Some leading educational institutions may have long waiting lists. You may need to register even before your child reaches the required age to secure a seat in the preschool class. Make sure you check the registration deadlines for each preschool institution.
Global Sevilla: Best Preschool in Jakarta
Global Sevilla, it's an outstanding preschool that has a proven track record of providing high-quality education and care for young children.
At Global Sevilla, your child will have access to a world-class curriculum that is designed to nurture their curiosity, creativity, and love of learning. Their experienced teachers are passionate about early childhood education and are dedicated to helping each child reach their full potential.
What sets Global Sevilla apart is their commitment to providing a safe, supportive, and inclusive environment that fosters social, emotional, and academic development. Your child will have the opportunity to engage in a wide range of activities, including music, art, sports, and language learning, all of which are designed to promote holistic growth and development.
So, if you're looking for the best-quality preschool in Jakarta that will give your child a strong foundation for future success, I highly recommend Global Sevilla.  The institution has two campuses in Jakarta: one in West Jakarta (Puri Indah, Preschool Jakarta Barat) and another one in East Jakarta (Pulo Mas, Preschool Jakarta Timur).
If you're interested in learning more about Global Sevilla, please visit the website at www.globalsevilla.org. Don't miss out on this amazing opportunity to give your child the best possible start in life. Visit Global Sevilla today and see why it's one of the top preschools in Jakarta.
Kindergarten
Students develop the skills to become confident and inspired learners, as they work towards goals in academic learning, personal learning and global learning.