International High School in Jakarta: Global Sevilla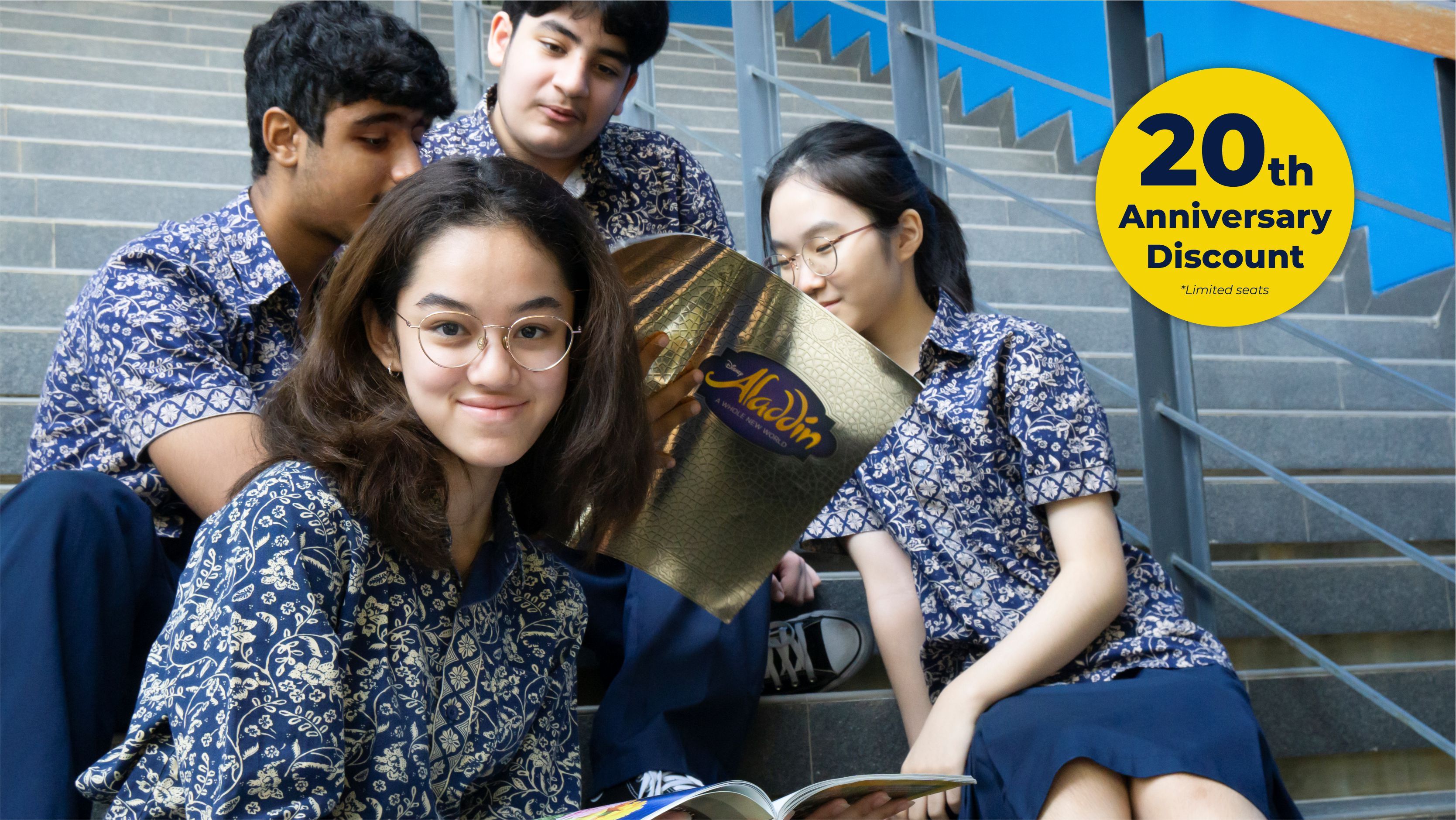 Ideally, an International High School provides a comprehensive and inclusive education, which prepares students for success in the face of global competition. Such schools typically offer a rigorous academic curriculum, variety of extracurricular activities, and a supportive learning environment. 
International high schools generally seek to encourage adolescent students to become more familiar with cross-cultural understanding, promote critical thinking and problem-solving skills, and encourage personal growth and character development. By valuing diversity, encouraging collaboration, and preparing students to become responsible global citizens. As implemented in Global Sevilla.
Global Sevilla International High School, is the ideal school that empowers its students to reach their full potential and equips them with the knowledge, skills and values necessary to thrive in an interconnected and rapidly changing world.
What are the best qualifications to be found at Seville Global International High School? Check out the following explanation:
Character Development Through Mindfulness
Self-awareness or mindfulness is define as "focusing attention with a purpose on the present moment". When applied among students, this self-awareness-based practice has been shown to reduce stress and anxiety. This method also helps students become more relaxed and calm, so it can help improve their academic and behavioural results.
At Global Sevilla, students are guide to develop socially, academically, and emotionally. Mindfulness practices such as meditation and breathing exercises that has been shown to help students reduce the stress burden of studying, increase focus and attention, improve emotional well-being, and develop resilience.
Selection Of The Best Educational Programs
The Cambridge Advanced Level (A-Level) programme is an international programme that falls under the secondary and Junior College divisions. The Program provides a solid foundation for its graduates as it is recognize as having the highest standard in quality international education. 
At Global Sevilla, the program also aims to prepare students for further study in higher education both domestically and abroad. In addition, Global Sevilla is support by a team of competent and experienced teachers who are ready to guide, support and motivate students to achieve the best achievements in the A Level program. 
The National Program Global Seville (GS National), offers general subjects such as Natural Sciences (Science) and Social Sciences (Social) to the students.
Extracurricular Activities Of Students
Extracurricular activities offer students the opportunity to explore a variety of interests and passions beyond the academic curriculum. They can explore their interests, discover new talents, and develop skills such as teamwork, leadership, time management, and communication. Students are directed to try different types of activities related to hobbies, sports, arts, or clubs, until they find what they like and master. 
At Global Sevilla, students can choose between arts, societies or organizations, and sports. Students will learn to take initiative, develop self-confidence, and achieve a sense of achievement through their involvement in the activity. These extracurricular activities will provide a platform for students to set goals, overcome challenges, and build resilience.
Fostering Leadership Through The Student Council
By actively participating in the Student Council, teens can learn to voice their opinions, stand up for their peers, and contribute to the improvement of their school community. Opportunities are wide open for youth through the Student Council to develop important skills such as leadership, teamwork, communication, problem-solving, and decision-making. 
At Global Sevilla, integrity is the backbone of the Student Council Organization. It allows students to develop good leadership, a sense of responsibility, and school spirit. Students with a high sense of responsibility, serve with humility and caring, leading with confidence and inspiring to influence life.
Exclusive Facilities To Support School Activities
Facilities play an important role in overall educational outcomes and student success. Facilities include a variety of resources to support the learning process, including classrooms equipped with today's technology, a complete library, science laboratories, computer labs, sports facilities, art studios, and so forth. 
Sevilla's Global international high school facilities can serve as a space for student community engagement and collaboration. Access to these resources allows students to explore, attempt, and apply their knowledge to enhance their understanding and skill development.
Conclusion
The conclusion from the above statement is that Global Sevilla has a strong understanding of the importance of student happiness in achieving achievement. The educational program adopted by this school recognizes as the highest standard in quality international education. In addition to mastery of academic material, students are also guided to develop socially and emotionally and are giving opportunities to explore their interests and develop various skills.
Excellent facility support also enables students to develop a better understanding and improve their skills through the exploration and application of knowledge.
Please contact our school admissions department for more information.
Global Sevilla Pulo Mas (021) 4788 2288

Global Sevilla Puri Indah (021) 580 6699.
Or by filling in the online registration column here.