Looking For A Quality International School? Discover 10 essential traits of a world-class School!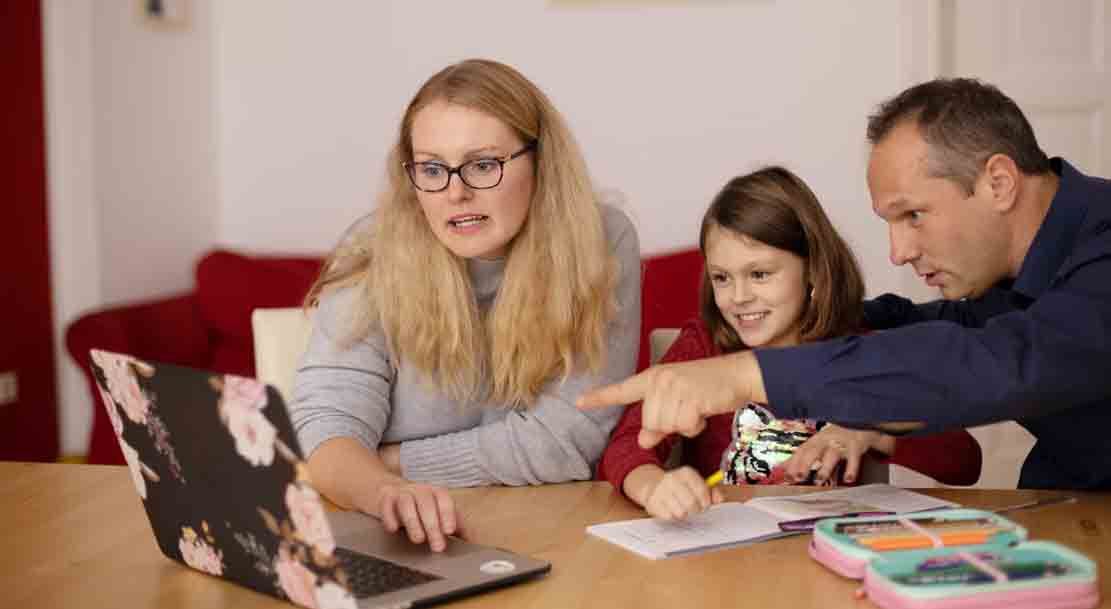 The factors that make a school hold the title of "best" can vary, depends on the preferences of the community, the specific academic program, and the achievements of the school. 
In addition, the assessment focuses on indicators of academic excellence, faculty quality, facilities, global reputation, network, diversity and inclusiveness, international perspectives, support and resources for students, which are some of the elements that are often found in the best schools on an international scale. 
Individuals need to do careful research and consider aspects that suit their needs and goals when choosing the school that is best for them.
Here we summarize 10 important characteristics of a school with global quality:
Academic Excellence
Schools that achieve academic excellence generally provide an excellent education. They have a well-structured curriculum, qualified and experienced faculty, and effective teaching methods, thus ensuring students receive a strong foundation of knowledge and skills. 
Students from schools with a reputation for academic excellence are often sought after by employers and higher education institutions. Graduates are more likely to get better opportunities for access to prestigious universities in the framework of Advanced Studies.
The Quality Of Teachers
Qualified and experienced faculty members have skills in effective teaching methods. They have a deep understanding of pedagogy and can use a variety of learning strategies to engage students, encourage critical thinking, and facilitate meaningful learning experiences.
This is because the academic community (teachers and other staff) have expertise and in-depth knowledge in their respective fields. Thus enabling them to deliver comprehensive and up-to-date material, ensuring that students receive a strong education and stay informed of the latest developments in their disciplines.
Research Opportunities
A school's reputation as a knowledge creation centre attracts researchers and scholars from around the world. Research opportunities indicate a school's commitment to academic excellence. By fostering a culture of research, the institution demonstrates its dedication to pushing the boundaries of knowledge and promoting intellectual growth. 
Schools that give priority to research opportunities provide an environment where schools and students engage in meaningful research projects. This contributes to the creation of new knowledge, progress in various fields, and innovative discoveries.
Resources and facilities
The best schools generally have facilities, libraries, laboratories, and other resources well designed and equipped with the latest technology and resources creating an atmosphere that encourages active learning, collaboration, and exploration. Modern facilities provide a conducive and engaging learning environment for students. 
School facilities that incorporate advanced technologies, such as interactive whiteboards, multimedia equipment, and high-speed internet connectivity, enable innovative teaching methods, multimedia presentations, and access to digital resources, enhancing the learning experience and preparing students for the digital age.
Global Reputation
The best international schools have been recognized for their strong reputation as well as excellence in education and research. It can be said that reputation is built from a series of testimonials and achievements that arise for the school.
The school is widely recognized and respected within the educational community and has accreditation from leading educational institutions, as well as affiliations with leading organizations demonstrating its commitment to meeting global education standards.
Alumni network and connections
Strong networks and connections with alumni provide valuable opportunities for students and graduates. Through this network, they can access internships, mentorship programs, and connections to new levels of Education. This shows the school's commitment in supporting the educational growth and success of students and alumni. 
When alumni achieve significant success in their respective fields, this has a positive impact on the school. Their achievements bear witness to the quality of education and preparation provided by the institution. These success stories can boost a school's reputation and attract potential new students.
Diversity and inclusivity
Many of the best schools emphasize the importance of diversity and create inclusive environments that encourage cross-cultural learning and broader understanding. In this environment, students from different cultural backgrounds, religions, and nationalities can interact, learn from each other, and respect each other. 
It creates socially and academically rich experiences, broadens students ' horizons, and prepares them to become tolerant and open global citizens. 
Diversity also enriches classroom perspectives, promotes critical thinking, and increases understanding of an increasingly connected world.
International Perspective
An international school is a place where students from different countries come together, forming a community that enriches global perspectives and fosters cultural exchange. Through daily interaction with classmates representing a variety of cultural backgrounds, students can expand their understanding of the world, appreciate diversity, and learn to respect differences. 
The encounter with different traditions, languages, and Customs results in an invaluable learning experience, helping students develop mental openness, tolerance, and global thinking. As such, international schools serve as bridges between different cultures, preparing future generations ready to live in an increasingly globally connected society.
Support and resources for students
The best international schools provide a wide range of facilities and programs to assist students in their academic journey and personal development. 
Mentorship programs connect students with professionals in their areas of interest, providing opportunities to learn from their experiences and expand professional networks. Extracurricular activities, such as sports, art, music, debate, and other clubs, provide students with opportunities to develop interests outside the classroom, expand their talents, and build social skills.
Holistic Method
The best schools place a high priority on holistic student support services, including a mindfulness approach. Mindfulness is a self-awareness practice that helps students develop mental and emotional skills that are important in dealing with academic challenges and everyday life.
In the best educational environments, schools provide programs and resources that introduce students to the concept of mindfulness. Mindfulness practices help students improve concentration, reduce stress, manage emotions well, and improve their mental well-being.
Conclusion 
The best international schools often maintain high standards for student performance and achievement. This creates a competitive and intellectually challenging environment that motivates students to strive for excellence.
As is the case with Global Sevilla, an international school that puts forward the mindfulness learning method with proven academic excellence and recognized by international educational qualification institutions.
Please contact us via the contact number below:
* Global Seville Island Mas (021) 4788 2288
* Global Sevilla Castle Beautiful (021) 580 6699.