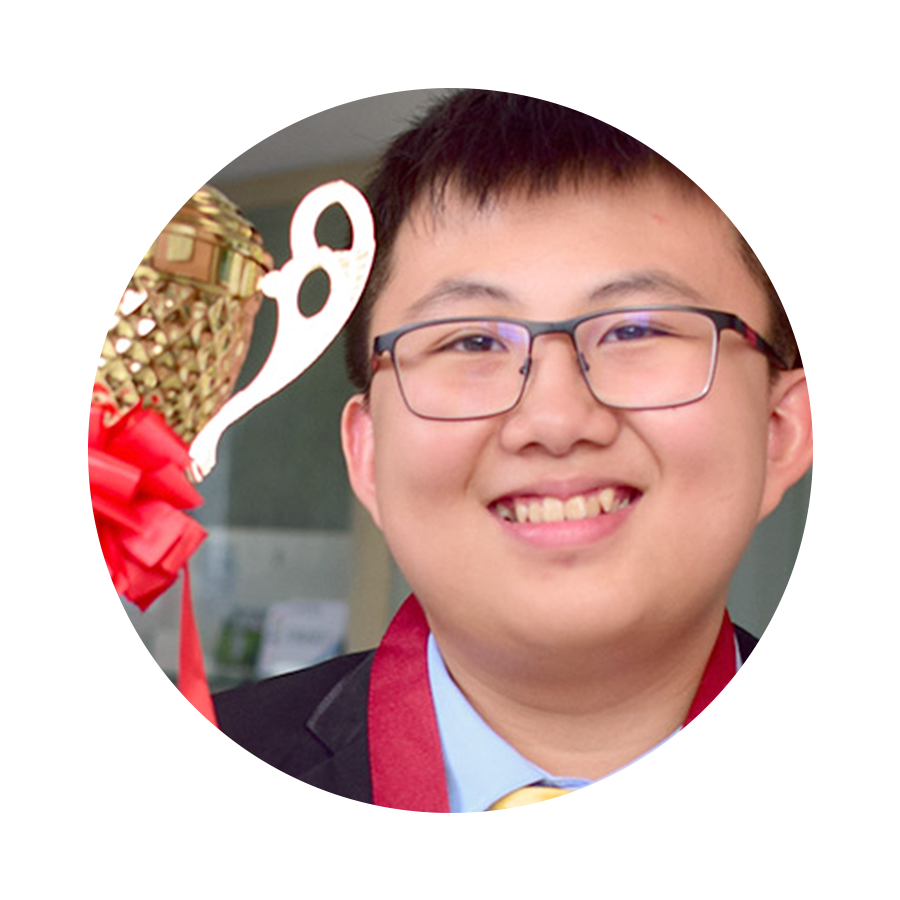 J. Owen Suherman

UCLA student, Global Sevilla Alumni

Global Sevilla has prepared me very well for life after high-school. With all the stress that comes from studying and work, it is easy to be overwhelmed. But with the mindfulness techniques that I learned from Global Sevilla, I have been able to manage my thoughts and stressors very well.

Aside from that, the teachers have also prepared me very well for the materials I am learning now at university. The materials taught in Global Sevilla are similar to the ones that I am currently studying, and this has allowed me to transit smoothly from high school to university. The time management I learned at school has made me feel like I had more time in university than many other people.

Overall, I am glad that I attended Global Sevilla for my primary and secondary schooling. I not only learned academic subjects, but also life skills that I still use every day, and probably will for the rest of my life.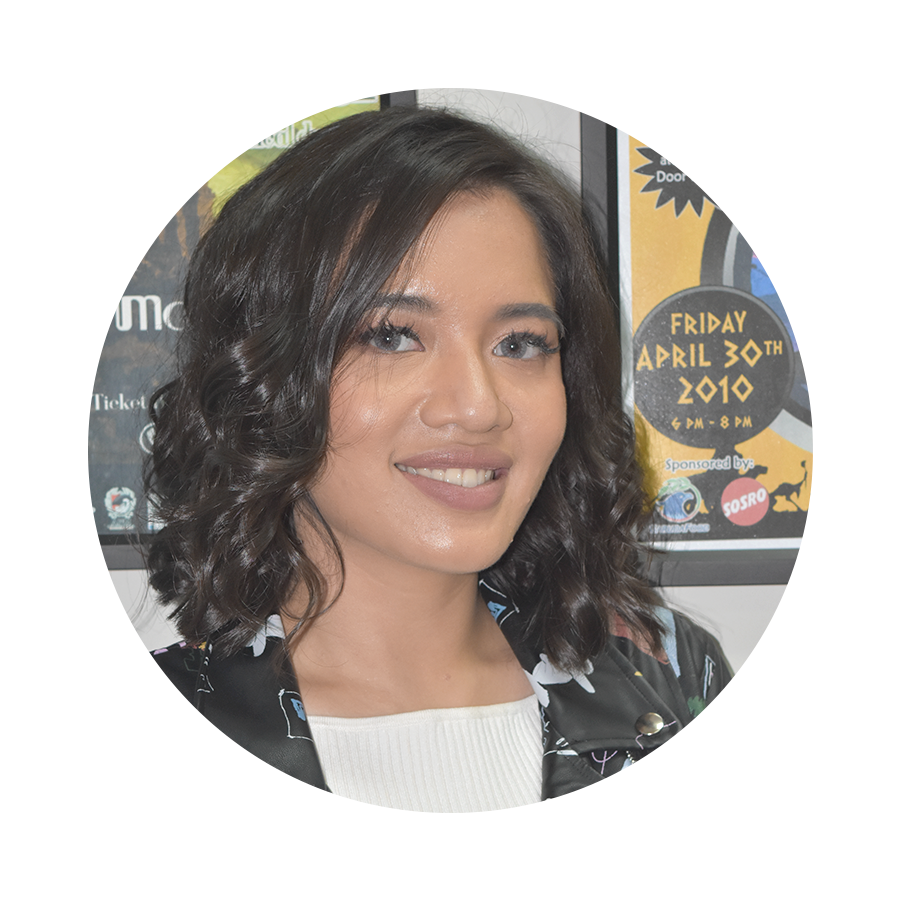 Cantika Abigail
Singer, Global Sevilla Alumni
Global Sevilla School memberikan tempat, fasilitas, dan suasana untuk belajar dengan nyaman. Para guru mampu memberikan dasar-dasar kehidupan yang berguna di kemudian hari, salah satu yang paling penting nilai solidaritas yang sangat tinggi. Begitu banyak perbedaan latar belakang dan keberagaman agama, suku, maupun bangsa di Global Sevilla yang akhirnya menjadi bekal saya saat ini dalam bersosialisasi di dunia kerja. Selama 3 tahun saya mengemban ilmu di Global Sevilla, saya merasa bisa menyalurkan kegemaran saya dalam bidang musik karena Global Sevilla mampu memfasilitasi talenta para muridnya dalam berbagai bidang, baik olahraga, musik, dan bidang-bidang lainnya.
I want to say thank you to Global Sevilla School karena sudah menjadi tempat yang aman untuk mencoba melakukan kesalahan, belajar dan berkembang.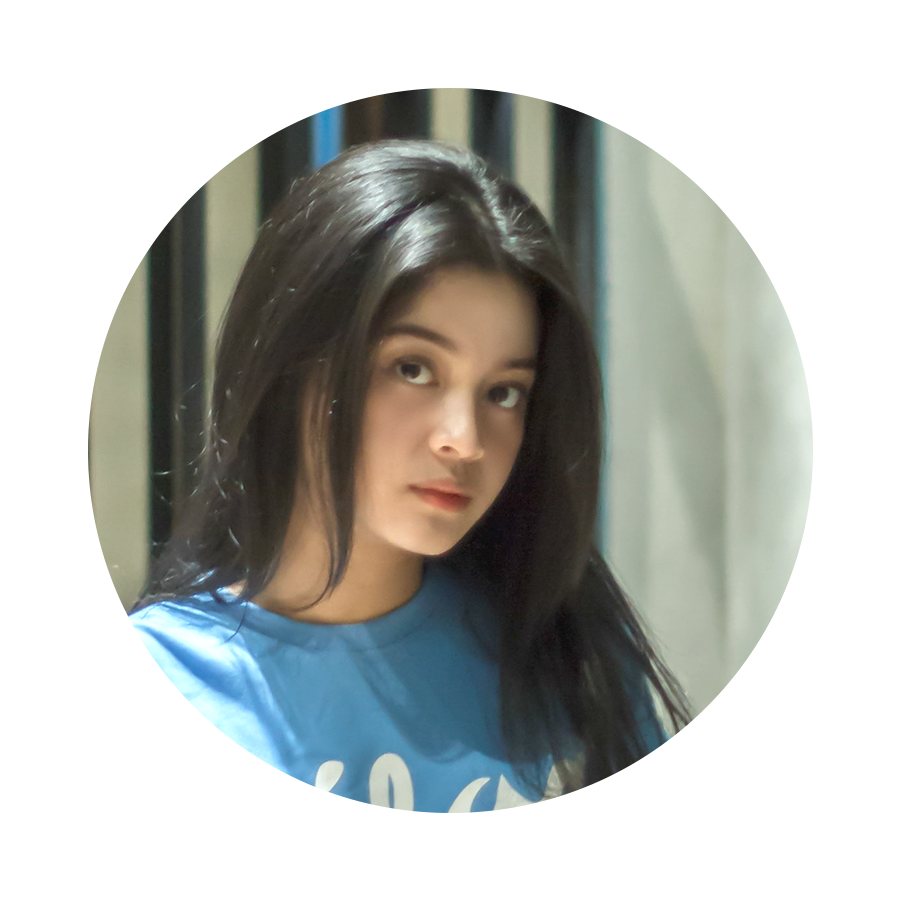 Yoriko Angeline

Actress, Singer, Global Sevilla Student
Before, I would like to say thank you to Global Sevilla School for giving me a Full Scholarship from grade 6 until grade 12. I was thrilled to learn of my selection for this honour and I am deeply appreciative of your support.  My six years at Global Sevilla School have been excellent and a memory to cherish for a lifetime. I feel like Global Sevilla School is a place where you can find an amalgamation of learning, fun, culture, and many such life preaching activities. I am very thankful Global Sevilla School as they are very much supportive throughout my whole career.
I'm so proud and lucky to go to Global Sevilla.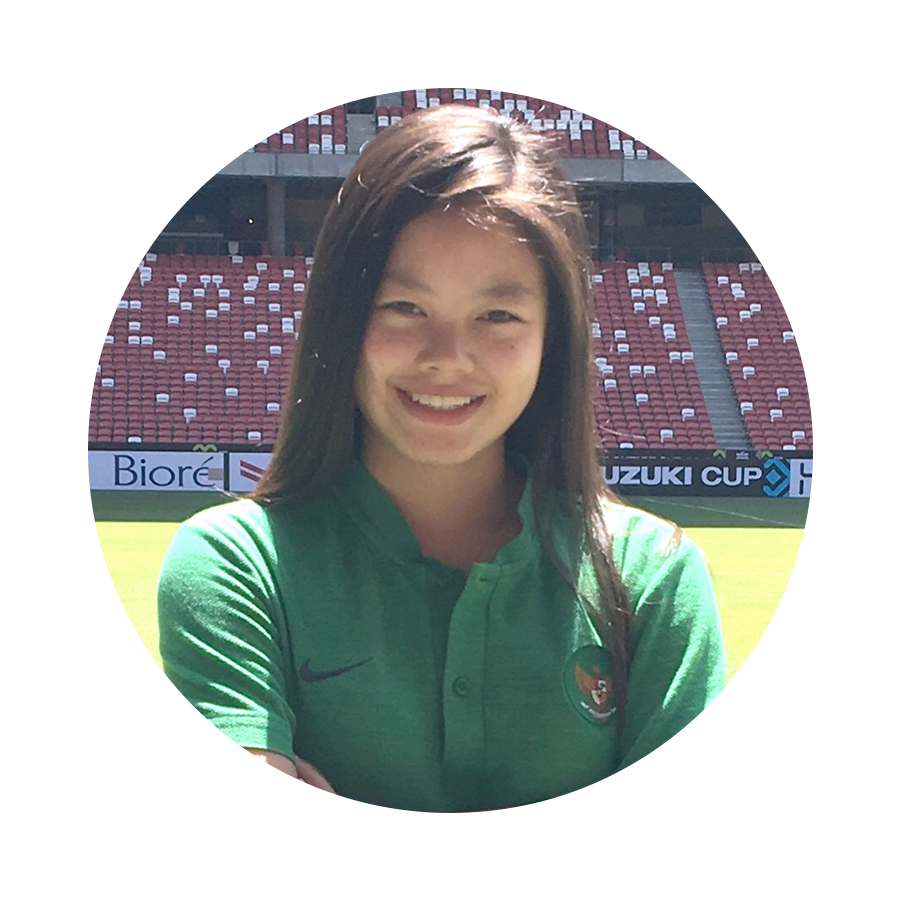 Dhanielle Daphne
Athlete, Global Sevilla Alumni
Living a student-athlete life has never been easy for me. Having to balance soccer and school for 3 years is very challenging. But hey, I managed to finish high school with both achievements inside and outside of school thanks to Global Sevilla. The teachers and friends were very helpful throughout my study in Global Sevilla School (yes shoutout to my beloved Class of 2018 teachers and friends!). Not only  Global Sevilla School is an amazing place to excel in both academic and extracurricular, but also a great environment overall to study, socialize, discover/develop talents or traits, and most of all to practice mindfulness!
What I love the most about Global Sevilla School is the diversity of student body where we respect each other regardless of background. Global Sevilla School is a place I can always call a second home.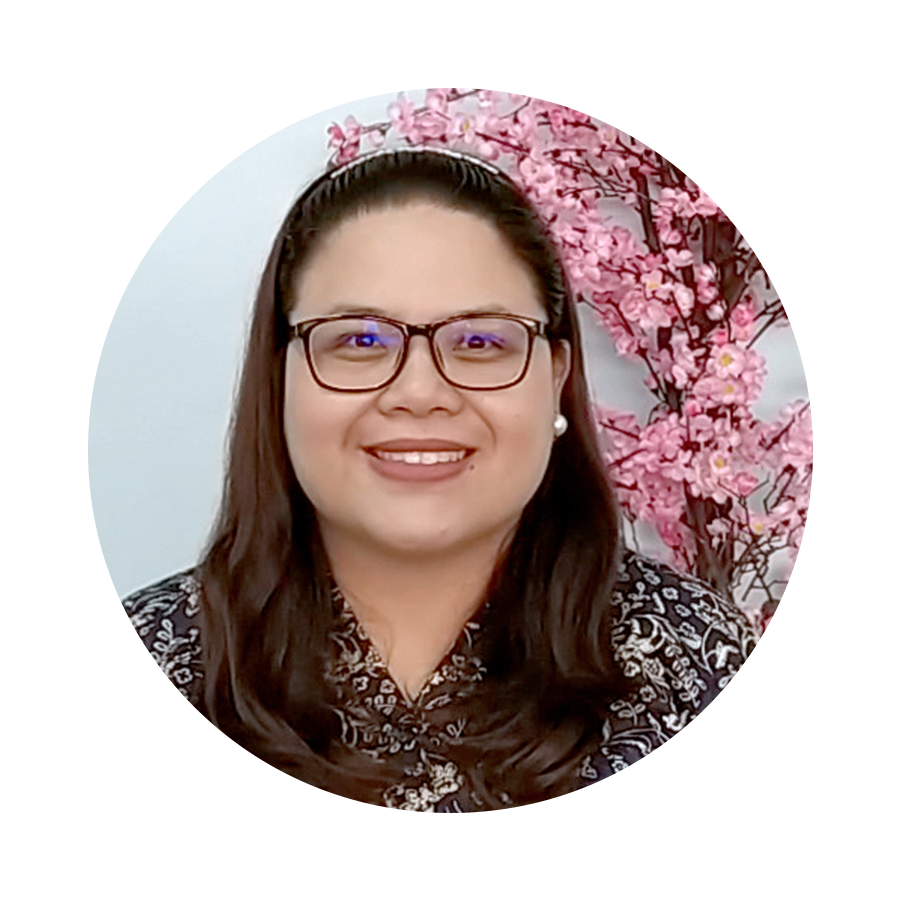 Maria Celeste
English Teacher
The word 'mindfulness' was a whole new concept for me, before I joined Global Sevilla School. All I know is that mindfulness is just having meditation and having a breakthrough silence. This idea of mine was completely eradicated when I started my mindfulness journey at Global Sevilla School.
For a mother of three, a wife, and a school teacher, it is natural that there are moments when I feel like I am losing my mind. Over the past ten years, my daily structure was always in a rush and fast-paced. This kind of schedule led to me becoming more anxious and worried about my life in general.
Mindfulness has touched my life in a way that I did not believe was possible. It has moved me in such a way that I can now live in the moment and treasure the present time in a much more comprehensive manner. I am slowly learning how to embrace my weaknesses and use my inner strengths to combat my fears and anxieties through mindfulness. I have started to appreciate simple things and look at them in a more meaningful way. I am trying to slow down, think critically, pause to reflect and act in a way that will ensure positivity to myself, to others and to the earth. I am in a phase of exploring new possibilities to handle family and career matters in an unhurried way. I am, however, still a work in progress.
The start of the journey is certainly the hardest part. It has led to me facing more and more challenges every day. These challenges test my patience and seem to obstruct my mindfulness journey from truly progressing. It is on these occasions that sometimes I feel time slipping by, and it is for this reason that I decided to hold onto the idea of being mindful whenever possible.
Mindfulness has created a small space in my existence that has enabled me to provide more value to the people and things around me. It has hit me like a sharp arrow through my heart. It has awoken me from the dream I was in and helped me realise that life is not a race. Mindfulness has taught me how to calm down and focus on my goals, while also ensuring that I do not neglect my own personal duties for my family. It has taught me to be grateful for everything that I had in the past. It has taught me to have a vision for my future plans and most of all, it has taught me how to live in the moment. It has helped me develop a certain core that helps ground me and led to a more focused attitude that is both calm and happy.